Miss Peregrine's Home for Peculiar Children
Delivering an impactful PR stunt ahead of the film release
The Brief
NEWSUBSTANCE were approached by Premier PR to devise and deliver an impactful PR stunt ahead of the release of Miss Peregrine's Home For Peculiar Children – a new film from 20th Century Fox, directed by Tim Burton.
Event Statistics
Over 30 international journalists attended a photo call at Potters Field on London's Southbank with stars from the film – Ella Purnell and Asa Butterfield – also in attendance.
— Client
Premier PR / 20th Century Fox
— Location
London, UK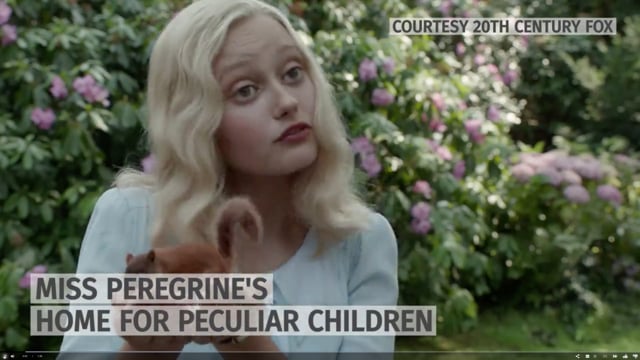 The Outcome
Focusing on the peculiarity of central character Emma Bloom (played by Ella Purnell) who is weightless and has to be tied down to prevent her from floating away, NEWSUBSTANCE explored the notion of an Indian rope trick.
Developing the concept was a challenge with particular focus on guaranteeing sufficient ballast to ensure stability whilst ensuring the lowest overall profile of the rig which itself was recessed within a scenically finished log. A custom designed 1T concrete block was poured and then encased within a steel frame. Mounted at one end of the rig was a large steel hinge plate with a remotely operated winch at the other end. A custom made, heavy duty steel tube at 4m in length was sleeved into the hinge plate and secured with two locking pins.
A customised seat and harness assembly was fabricated to support the aerialist. This single, detachable unit was sleeved into the 4m tube and secured with locking pins. The winch was remotely activated lifting the tube to a 45 degree angle imitating graceful flight.
The entire rig was hidden with a 2m, polystyrene log that was plastic coated and scenically treated. The 4m tube was wrapped in single threads of manila rope and also treated scenically to match the rope that was placed around the waist of the aerialist and the actor at the base of the tube seemingly holding her from floating away.
NEWSUBSTANCE devised a challenging and exciting concept for the PR launch of Miss Peregrine's Home for Peculiar Children and worked hard to deliver it against a tight deadline and rigorous approvals process. Their pursuit of excellence in getting this project aesthetically and technically right was refreshing and we were thrilled with the results. A huge thank you to them!