Secret Garden Party
Returning to provide a Saturday night spectacle with 10,000 Falling Stars
The Brief
NEWSUBSTANCE reunited their partnership with R5 Air Displays and the CAA General Aviation Unit (GAU) to deploy 10,000 Falling Stars – LED synthetic paper helicopters – over a jubilant, capacity crowd as part of the Saturday night Spectacle at this year's Secret Garden Party.
Event Statistics
10000 units – including 150 golden tickets for 2016 – were dropped from c.800ft over some 30,000 'Gardeners'.
— Client
Secret Garden Party
— Location
Cambridgeshire, UK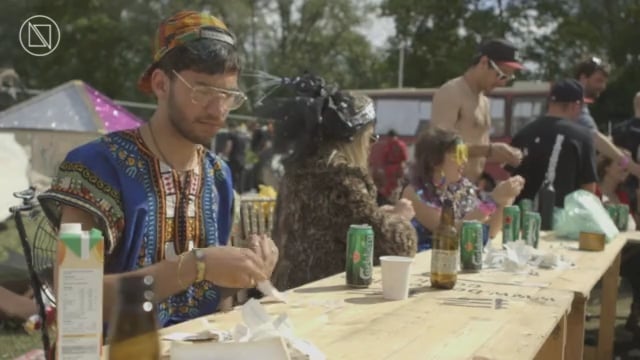 The Outcome
Having made a small piece of UK aviation history in 2014 with their debut activation, NEWSUBSTANCE returned on Saturday 25 July to the renowned Secret Garden Party Festival in Cambridgeshire, this time with the double the volume of Stars.
Two powered paragliders (PPG's) flown by their specially trained pilots flew to their holding position at 1000ft above the festival site. On cue they entered their on stage position at c.800ft whereupon 10,000 Falling Stars were deployed spinning gently down over the crowd to stunning effect. This larger 2015 Falling Stars activation once again proved a huge success with 'Gardeners' and Festival organisers alike.
Falling Stars was once again a smash hit at this year's Festival. We never stand still and pride ourselves on constantly evolving and developing concepts; together with NEWSUBSTANCE we made UK aviation history last year with this offering and it was exciting to see it scaled up this year with two pilots in the air creating a stunning sky full of stars.